The Autel Evo Lite+ and DJI Air 2S are both excellent consumer camera drones. The Autel EVO Lite+ Gives the DJI Mavic Drones Serious Competition, let's see how the EVO Lite+ and Air 2S perform.
Specification Comparison Of EVO Lite+ And Air 2S
Drone

Air 2S

Lite Plus

Camera Sensor

1 inch CMOS

1 inch CMOS

Aperture

f/2.8

f/2.8-f/11

ISO

100-6400-12800

100-6400

Image Resolution

20MP

20MP

Video

5.4K/30fps

6K/30fps 4K/60fps

Fight Time

31 mins

40 mins

Maximum Wind Resistance

level 5

level 7

Transmission Range

12km

12km

Transmission Quality

1080P/30fps

<1km 2.7K/30fps
>1km 1080P/30fps
The obvious difference is that Autel wins in flight time, zoom range, wind resistance, video resolution, and adjustable aperture size. In the flight performance of drones, Autel EVO Lite+ has won. In these parameters, Autel EVO The Lite+ can compete with the Mavic 3.
Autel Evo Lite+ and DJI Air 2S: Exterior Design
The Autel Lite+ and DJI Air 2S are both foldable drones. The Air 2S has a take-off weight of 595 grams, and the Lite+ has a take-off weight of 820 grams. Compared with the Air 2S, the Autel Lite+ is larger, heavier, and has more color options. Both drones feature downward-facing Led lights for nighttime lighting.
Autel Evo Lite+ vs. DJI Air 2S: Image Quality
Both drones feature 1-inch, 20-megapixel sensors, and they're both capable of taking spectacular photos and videos. Image files can be recorded as 8-bit JPEG, JPG+RAW or just shoot RAW, real photos come from RAW, RAW files support recovery of highlights and shadows to test dynamic range, good color presentation brings EVO Lite+ to the fore of professional drones in 2022 in competition.
Drones In Low Light Performance--Autel EVO Lite+
The EVO Lite+ can extend ISO up to ISO 64000 in night mode. The equivalent 29mm lens has a variable aperture range of f/2.8 to f/11 and can shoot at shutter speeds up to 1/8000 of a second. The high-end compact camera EVO Lite Plus is available for professional drone competition.
Zoom Llens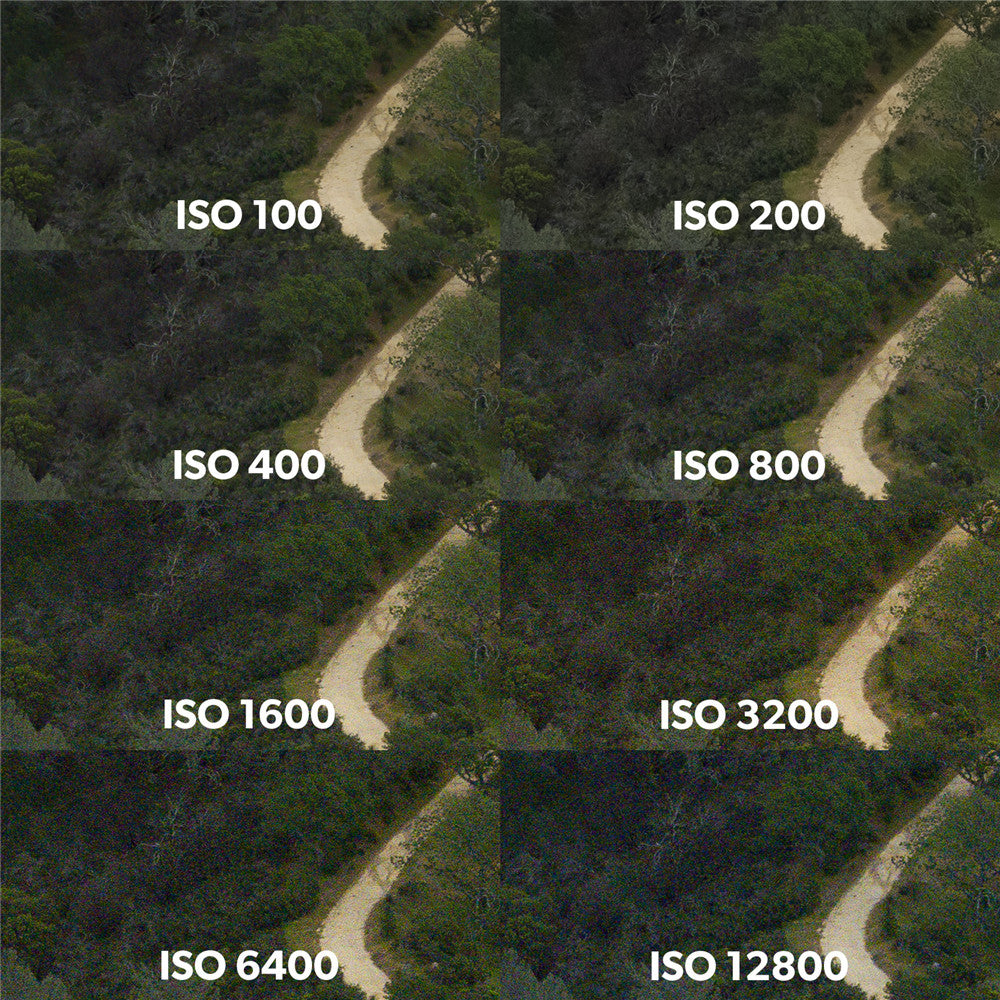 In manual mode, you can now adjust ISO, shutter speed and white balance. The Air 2S tops out at ISO 6400 in manual video capture or 1600 in D-log, but the Lite+ can hit ISO 48000 in its dedicated night mode.
In addition, the EVO Lite+ also has a portrait mode, for video bloggers, you will always be the center of the frame, and the surrounding background will be blurred. Of course, the EVO Lite drone of the Autel Lite series also supports a four-axis gimbal to shoot vertical screen images, which is conducive to Share photos and videos on mobile.
Video Comparison Of EVO Lite+ and Air 2S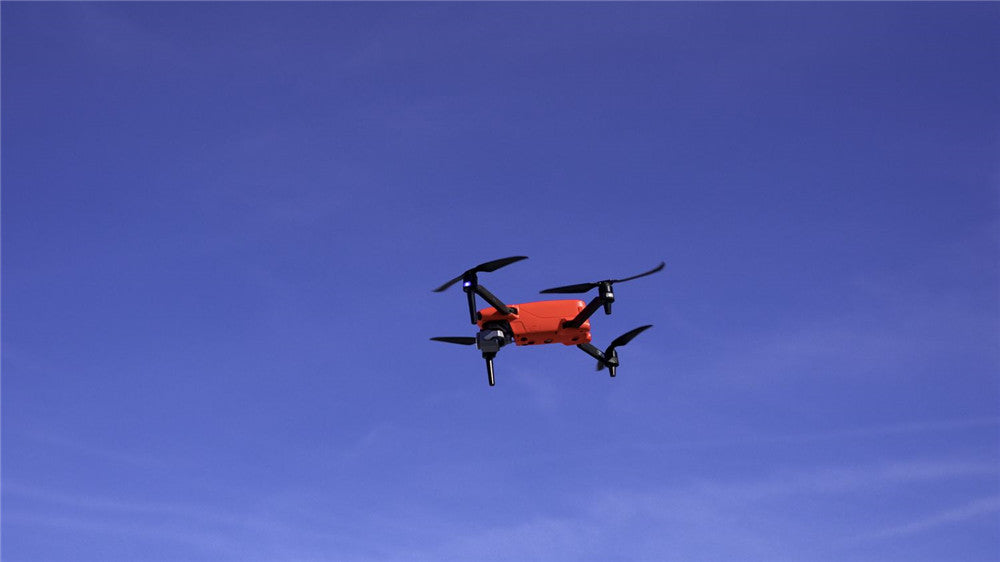 Both drones can shoot HD video up to 30fps, 4k up to 60fps, and 1080p up to 120fps. Both support H.264/MPEG-4 and H.265/HEVC.
Compared with the actual shooting effect, EVO Lite+ won more applause with Autel's intelligent moonlight algorithm in night scene mode.
The super-sensitive technology of EVO Lite Plus shows more details and brightness control under the same lighting conditions, preventing excessive noise in dark areas and overexposure in highlight areas, and the effect is more balanced.
Autel Evo Lite+ vs DJI Air 2S: Efficiency
The top speed of the EVO Lite+ and Air 2S is the same 19m/s, and the top speed of the DJI Mavic 3 is 12m/s. The Air 2S has a drag of 10.7m/s, while the Lite+ can handle 16.5m/s.
The Lite+ ascends at 8 m/s, descends at 4 m/s, and the Air 2S ascends at 6 m/s. Descent at 6 m/s.
The Lite+ has a relatively large 6175mAh battery, the Air 2S has a 3750mAh battery, and the Lite Plus has a large capacity roughly equivalent to strapping the DJI Mini 2 to the Air 2S, which can actually stay in the air for up to 40 minutes.
Autel Evo Lite+ vs DJI Air 2S: Image Transfer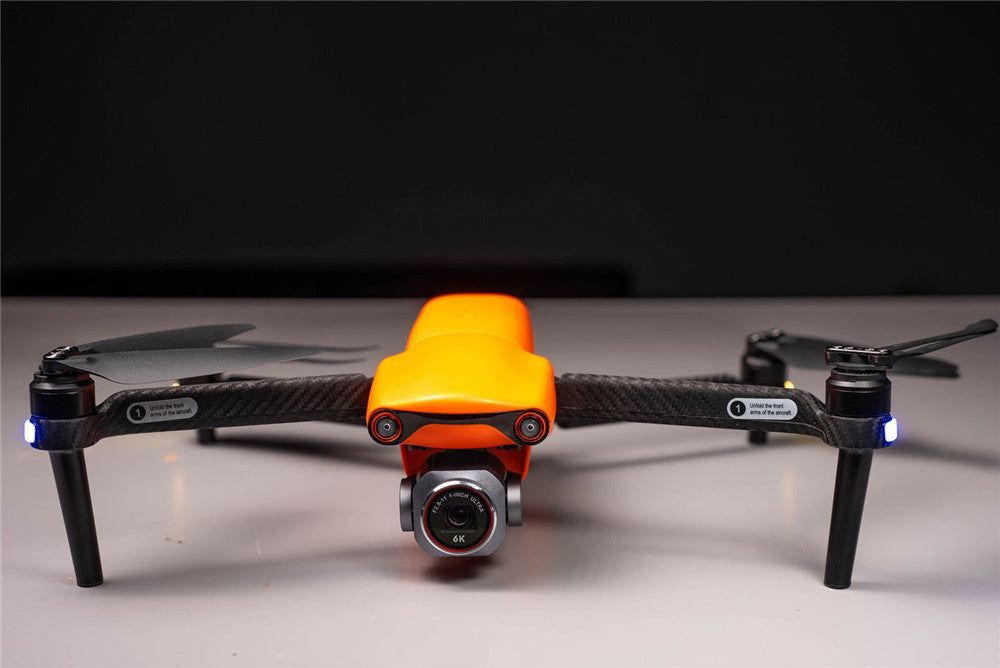 DJI's Ocusync three.zero and Autel's SkyLink transmission technology are both advanced and sensitive, and almost all work within the visibility limits imposed by most international locations, with a strong anti-jamming signal that won't easily disconnect.
Technically, Skylink is rated at 12km FCC and 6km CE, while Ocusync 3.0 is rated at 12km FCC and 8km CE. Flying in a CE environment, we found that Skylink was far superior to Ocusync 2.0 on the DJI Mini 2 and DJI Mavic Air 2. We got a stable picture even in cluttered locations and behind buildings.
In addition, the Autel SKY APP supports live video streaming in two frequency bands, providing 2.7K video when the drone is within 1 km, and 1080p when it is over 1 km. And all DJI drones can only handle up to 1080p. Evo Lite+ will get a clearer and more stable transmission band.
Autel Evo Lite+ vs DJI Air 2S: Obstacle Avoidance and GPS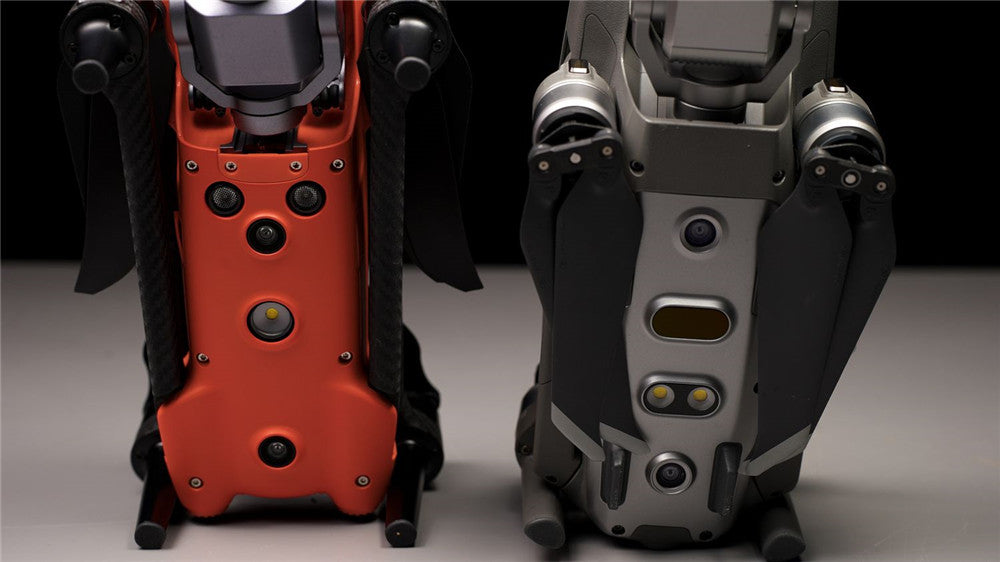 Like vs DJI Air 2S, Autel Evo Lite provides front, rear and bottom sensors, Autel Evo Lite+ provides bidirectional hexaocular sensors with a maximum elevation angle of 150°. The high elevation angle of the Lite+'s front sensor allows it to see issues above it to some extent.
It's worth noting that obstacle avoidance is mechanically disabled, which means when you start flying with passion, the drone is flying at maximum speed. Obstacle avoidance sensing will no longer work.
The obstacle avoidance system of Lite+ is sensitive. When an obstacle enters the detection range, the drone will brake and hover. The Air 2S has the option to navigate itself in a restricted manner.
For geolocation accuracy, the Lite+ can be named on GPS, GLONASS and Galileo, the same applied science used by the Air 2S. Another feature not found on the Lite+ on the Air 2S is AirSense, an expertise that detects different aircraft and helicopters as they fly.
Autel Evo Lite+ vs DJI Air 2S: Winner Revealed
Autel Evo Lite+ release date in 2021, DJI Air 2S release date in 2020, both drones continue to mature and stable performance with firmware updates。Autel Lite+ features enhanced low-light capabilities and a variable aperture lens, making it easy to Confident camera performance makes it a favorite of many who shoot drone cinematography. Of course, based on the intelligent operation of drones, even if you are a novice drone, you can quickly learn to fly a drone.
The Lite+'s high-definition 4k/6k shooting and 40-minute flight time give it the edge over the vast majority of its competitors, Autel Evo Lite+ vs DJI Air 2S, the Evo Lite+ wins, and the Evo Lite+ may be the best preferred answer for those unwilling to accept the DJI Mavic 3's dizzying value.
---